So as you all know, Reptile Village is a Conservation Zoo and our goal is to raise awareness of conservation issues and charities, to teach people about reptiles and their role in the wild, and to contribute to conservation projects all over the world. The ways we contribute can vary greatly, we offer financial support where we can, we offer advice, we play an educational role, and through keeping in depth records of the animals in our zoo we can add to the growing bundles of knowledge that already exist in an effort to further understand the behavior of these species, along with lots of other ways.
From time to time, we come up with a very fun and interesting way of raising awareness and some much needed funds for some conservation charities, which brings me nicely to the point of this post. Zoo Director James and his friend Paul have decided that they are going to take their motorbikes the whole way to Africa and back, in an effort to raise funds and awareness for CSG. That's a total of about 6300 kilometers!!!!
We have been working with CSG (Crocodile Specialist Group) for many years now and donate funds to them every year.
About CSG:
"The IUCN-SSC Crocodile Specialist Group (CSG) is a worldwide network of biologists, wildlife managers, government officials, independent researchers, non-government (NGO) representatives, farmers, traders, tanners, fashion leaders, and private companies actively involved in the conservation of the world's 23 living species of alligators, caiman and gharials in the wild."
(www.iucncsg.org)
This year, in an attempt to raise even more money, and most importantly to raise awareness of their hard work, James and Paul are biking  from Ireland to Africa!
On Saturday September 7th 2013, James and Paul will leave Kilkenny, Ireland to embark and their 6,300 km round trip to Africa on their motorbikes!
The trip will take them 3 full weeks, with approximately 89 hours of driving time!
There will be lots of photos and a full blog post about the trip once they return (and rest/recover) but until then, keep an eye on our Facebook and Twitter pages for updates.
If you would like to sponsor James and Paul, you can do so by clicking the clicking on the 'donate now' image below (this will take you directly to the CSG donation form).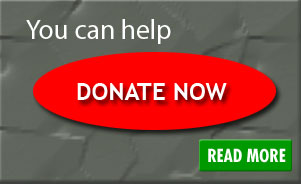 Please note that James and Paul are paying for all costs of this trip and all sponsorship money will go directly to CSG.